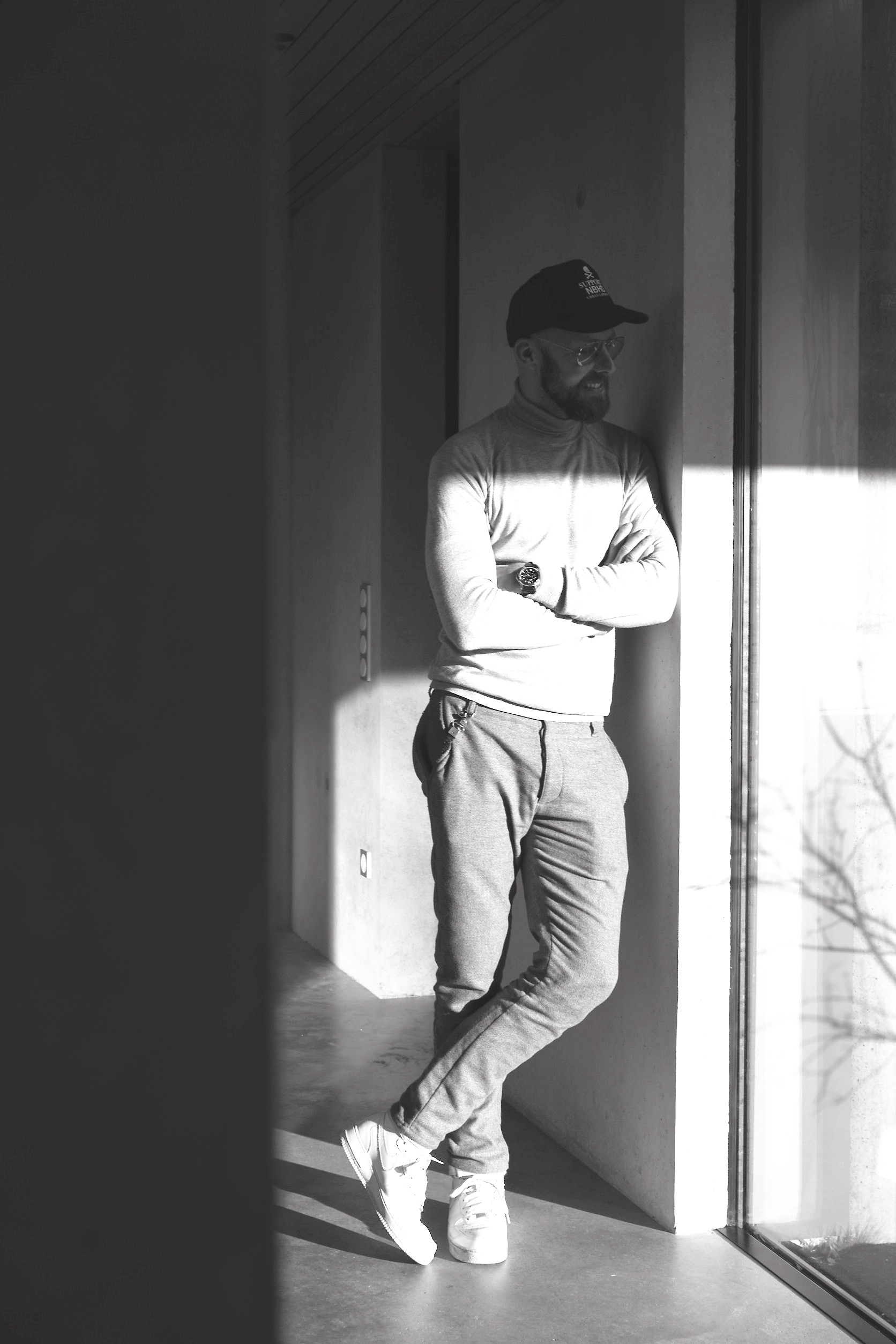 In 1989 Dirk Kaprad opens the agency Laufsteg in Baden-Baden. He specialises in the sale of second season collections from trade and good-as-new high end designer pieces from women in high society. Five years later he sells his agency and moves from women's outerwear to men's outerwear. At Hugo Boss AG in Metzingen he starts as a back office account manager for the prestige brand BALDESSARINI.

Werner Baldessarini, the CEO of Hugo Boss AG at the time, recognises his potential and becomes his mentor. He has Dirk Kaprad trained in various fields. These include sales, trade marketing, visual merchandising and product management.

In 2011 he leaves the BALDESSARINI brand after 13 years as Head of Trade Marketing & Creative Services. In 2012 Dirk Kaprad launches his independent career as a stylist and consultant. He increasingly concentrates on the metier which brought him success at Baldessarini: menswear. His focus lies on the contemporary staging and implementation of menswear styling in keeping with the brand. In addition he advises men's fashion brands on the creation of collections.